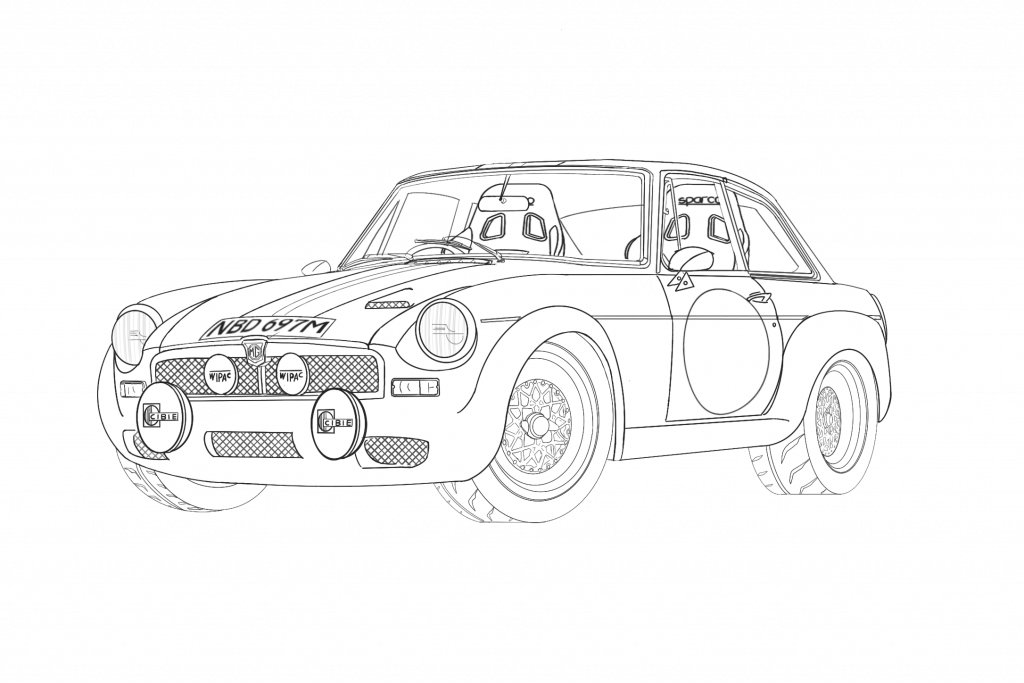 The MG was my first car, dad bought from Chris Dunhill for my 17th Birthday, so it's kinda poetic that it now features on the show. I took my first driving lesson in the MG, passed my driving test in it and used her to commute to college for two years.
Driving a classic car had its problems, like breaking down on the way to a lecture, or not starting when you rush out to move parking spaces between lessons, but every downside was dwarfed by the upsides. A classic has character, you form a bond with it, and you enter a different world of motoring experience… apart from actually learning to drive, not just ride along while the car takes care of it, the joy of a double declutch, or working out when to start breaking, the basic engineering of classic car means you learn how to correctly control a vehicle, to become part of the machine.
You also find out that in its 40 years plus life, many people have worked on her; and some not so good. The MG was the project at home that inspired us to make the Paddock Speedshop. I wanted the style and soul of the MG, but with more power, which then requires better brakes, so you need modern tyres, which meant widening the wheel arches. I wanted a Sebring style body arch kit, so Lucy and I got together with Generation Glassfibre, took their standard Sebring arches and developed our own unique Speedshop body kit. Lucy has spent weeks working with the guys from HB Body, using their products to sculpt and finish the body panel to her exacting standards.
I wanted the MG to ride more like a modern sports car, which is why I went to see Mark at Hoyle suspension. The Hoyle kit not only looks like a work of art, but it also provides a fully adjustable coil-over independent suspension system for both front and rear, with big brake discs and four pot callipers all round. The kit pretty much bolts on, but we wanted to make some extra modifications to the body shell whilst we had her apart.
As we are in the 60th anniversary year of the MGB, I decided to call it the MGB GTS60 and I can't wait to show you the finished car.